About
A home reimagined: the practical guide to home staging
Words by
Ellie Rees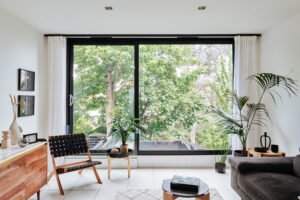 Setting the stage
If the words 'home staging' mean absolutely nothing to you, you're not alone. The concept, which involves preparing your home in advance of going to market––literally setting the stage––is only used in a fraction of residential sales in the UK. But, with growing awareness, this is set to rise, moving it away from its beginnings in shiny-new commercial developments and into a rather-more-stylish home near you.

However, the benefits of staging are not limited to making a sale. Many are discovering its merits when their home simply needs a refresh or a specific room needs reinventing as part of a new life chapter. As interior specialists, offering services that range from an entire renovation to a decluttering session, Studio Brickworks is here to demystify one of the most quietly effective sales tools on the block and share some of our staging experience and insights. We hope they will help, whatever your aspiration.
Creating a vision
Anyone who has sold a property in the UK knows it's a familiar and often stale process, from valuation to photography and marketing. But there is another way. By shifting the emphasis onto the visual narrative of the home, you can tell a story that will connect with buyers on an emotional level.

By reimagining your home, updating decor, and selecting pieces that create a vision of a lifestyle, you will make a powerful impression. Living rooms that spark imagination and kitchens people can see themselves entertaining in. And when presented with a ready-made home that appeals to our individual desires, we are hard-wired to respond. That connection means buyers are often willing to offer more and are less likely to ask for concessions or have a last-minute change of heart.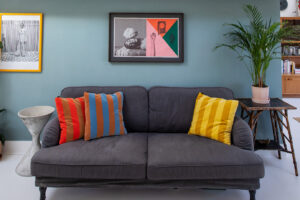 Staging step-by-step with Brickworks
Because each project is unique, it's vital to establish a clear objective from the off. Start by figuring out what you are looking to achieve; how much work you are prepared to carry out, and whether you want to keep your current style or switch it up. Maximising the space and functionality within your existing floor plan is also key.

When transforming a home for a sale, specifically, it's also vital to consider the target audience. The way we use our own homes may differ from how others envisage themselves living within them. It's crucial to help buyers visualise how they can balance all aspects of their lives by presenting the space with their needs in mind. Sometimes this has a tight focus –– a home office, for example. Other times a room needs to be adaptable and multifunctional.

Subtleties such as incorporating textures, furniture, and colours known for mood-boosting are often overlooked by the non-trained eye, but they can add to making a significant impact.

That is where a collaboration with a company like Studio Brickworks can help. By working with stylists, photographers and designers, you'll have support at every stage. For example, our team creates detailed mood boards that allow you to visualise, refine and comment on colour palettes, materials, textures, and furnishings. This helps avoid creative dead ends and streamlines your budget.

And once the final scope is agreed upon, Studio Brickworks are on hand to assist as much (or as little) as you need. Our remit often includes regular site visits to liaise with trusted tradespeople, who are available to carry out any and all aspects of renovation, re-modelling, and decoration. But other times, the owners are confident to crack on with their ideas once the brief has been fixed and they have a schedule to follow. Like our homes, each project is distinct.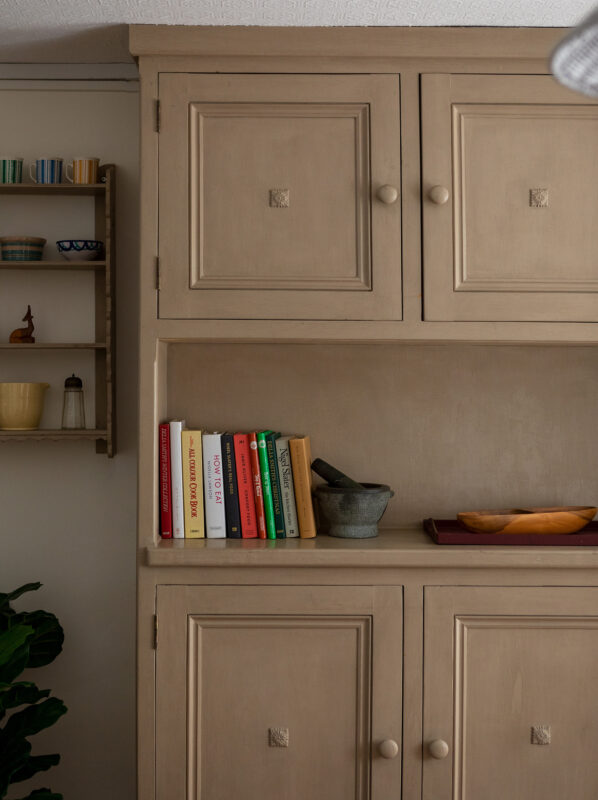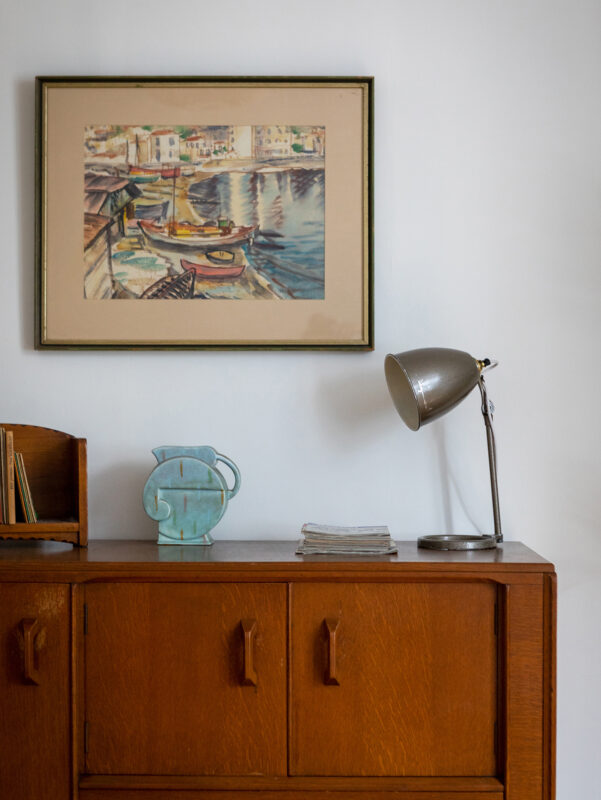 Seeing is believing: the benefits of staging
As touched on above, creating an environment that potential buyers can see themselves living in has many benefits if you are looking to sell. But if you are still a home-staging agnostic, you might find the stats illuminating.
Put bluntly, properties that have been home-staged sell for more money. Often by 8-15% more*. And we can attest to that data. Over the past 18 months, homes styled and staged by Brickworks have consistently increased in value. Some significantly above 10%.

Our best examples are when a home is 'fully staged'. In plain language, that means when we bring furniture and soft furnishings to set the stage for sale. This approach is most conducive to ex-rental properties or when the owners have already moved out. The uplift is so stark we no longer sell unfurnished properties. We cannot, in good conscience, market a property when we know it will sell for so much less.

When you consider that a furnished property will focus on its strengths and showcase the best use of space, it's no wonder these homes stand out from the rest. Generating initial interest gives a competitive edge, which means that 'staged' homes consistently sell faster (and yes, for more money), making it a worthy investment.

But the benefits aren't just monetary. Often harder to equate but no less valuable are the impacts on time and well-being. Moving home is stressful, and delegating the task of ensuring your house is looking tip-top can eliminate some of the pressure and heartache.

Most of us are familiar with the 'Marie Kondo effect'; the positive impact clearing clutter can have on your mental health is well recognised. But it can also be the start of the phycological journey to letting go of your current home––a place filled with life and memories–– which can be a complex and sometimes challenging process.
So while spending money on your home before selling may feel counterintuitive, you will likely reap the benefits in the long run. Many of our clients have told us how much they enjoyed the journey –– a far cry from the negative perception many of us have about moving home. Paying respect to the home you've lived in and the memories you've made while living there. Proud of the process. Excited about what lies ahead.
This (hopefully) outlines a clearer explanation of what home staging, house doctoring, and interior design mean, but please don't just take our word for it. Check out our Studio page, where you can look at staged properties we've worked on and hear what our clients say about our services. And if you would like to chat with one of the team, please drop us an email at studio@brickworkslondon.com