Brickworks was born from the marriage of arts and estate agency. For nearly a decade, we've helped clients from all over London (and beyond) to move in and move on. And we remain committed to forging a new path for our industry and giving back along the way.

Who we are
BRICKWORKS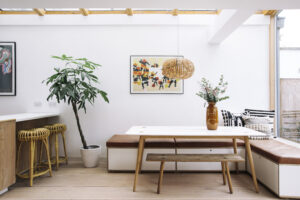 Our values
Doing it our way
We understand what your home means to you. It's the world you enter when you close the door. It's the life you live and the memories you make. At Brickworks, your human story is at the heart of what we do.
Our values
Studio
  BRICKWORKS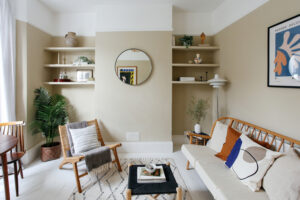 Enter the studio
Doing your home proud
We're designers, stylists and creative thinkers. Whether it's a fresh coat of paint, the furniture that will show your home in its best light, or a complete interior transformation, we're here to help.

Enter the studio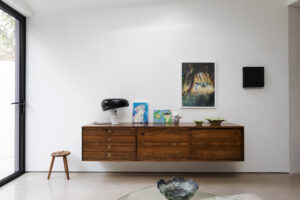 Our Values
Quality not quantity
We work with good people and good property.
Transparency
We lay it all out on the kitchen table.
Responsibility
We're involved in your life and we take that seriously.
Enrichment
We try to add value in all ways.
Humans not salesmen
We're diverse, inclusive and we bust the stereotypes.
Our Team
Core team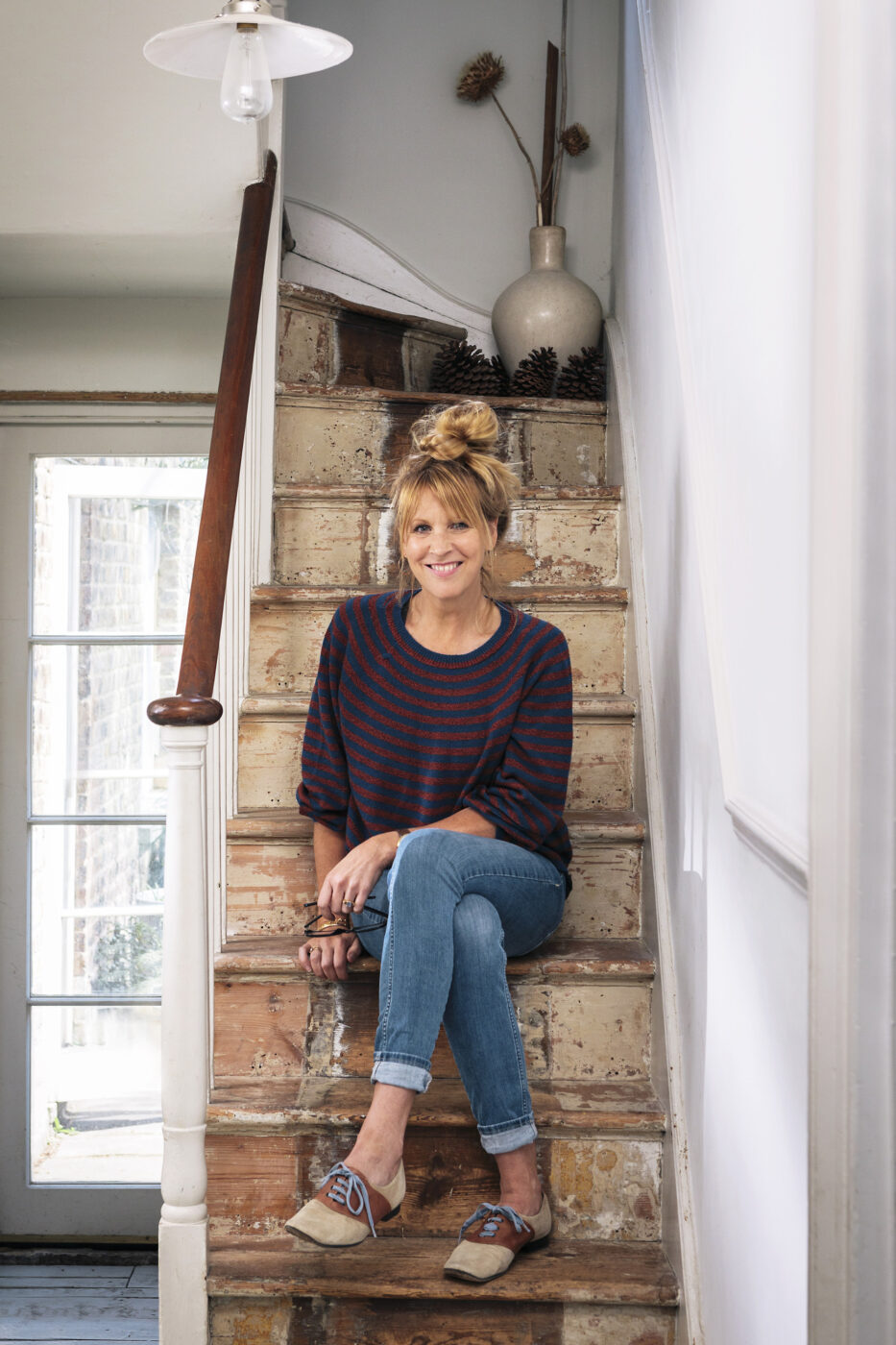 Ellie Rees
Founder & New Business Director
Ellie studied Illustration & Fine Art and exhibited internationally, receiving residencies and awards, including a Jerwood prize. She also worked in opera and lectured at Chelsea art school for many years.

A chance meeting with Rex when viewing a house changed her path, and they soon began investigating how they could combine their skills to create a new type of estate agency.

These days, Ellie brings her entrepreneurial spirit to her role as Director of New Business, overseeing valuations. Her passion for gender politics and equality within the industry is currently playing out in a series of essays: Memoirs of a Feminist Estate Agent. She is not sure where these will lead.

Married to Rex, Ellie lives with their two girls in a ramshackle bungalow in rural Wiltshire.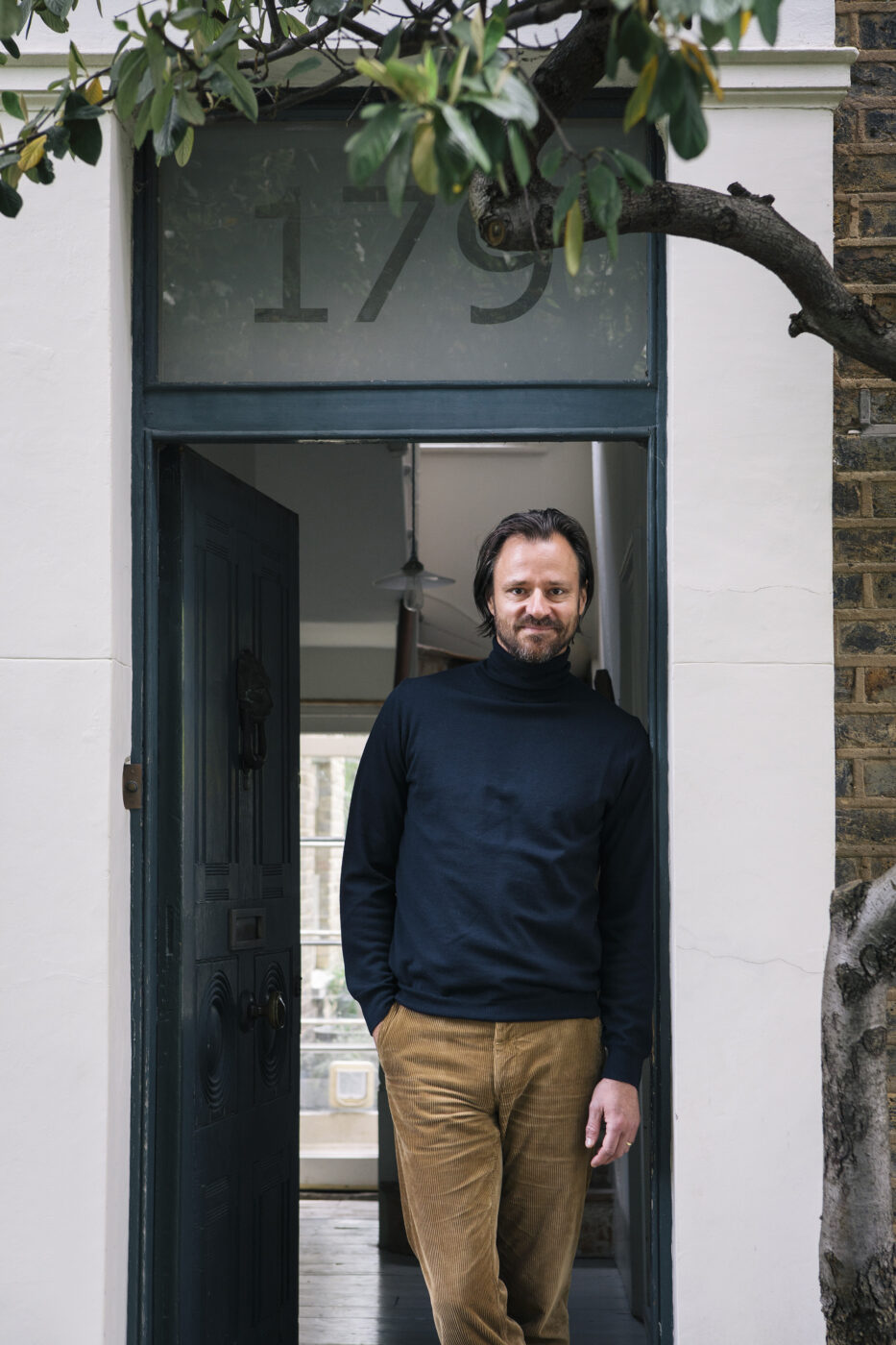 Rex Siney
Founder & Sales Director
Rex had a diverse education: from London's King Alfred School to studying History at Sussex University via The City Lit. Still, he puts his estate agency career down to a misspent youth.

Meeting Ellie when showing her around a house in Tottenham changed the course of his life, and they quickly put their minds together and wrote a manifesto on how to disrupt estate agency.

In his role as Sales Director, Rex oversees the sales and operations side of Brickworks. With nearly 20 years of property experience, including a grounding at some of the most respected agencies in the country, he strives every day to ensure the service Brickworks provides is the best it can be.
Rex lives with Ellie and their daughters in a 1970s bungalow, which they are restoring over time.
Sarah Warren
Office Manager
Our Office Manager, Sarah, has over 20 years experience in a diverse range of industries, including graphic design, market research and now estate agency.

She is the go-to person for all things office based, linking the various strands of the business and working tirelessly to ensure the smooth running of our Highbury HQ.

Sarah lives in Stoke Newington in a classic Victorian terraced house, and when she isn't keeping everything in line in the Brickworks office, she uses her organisational skills to wrangle 3 children and a fluffy dog (with mixed success).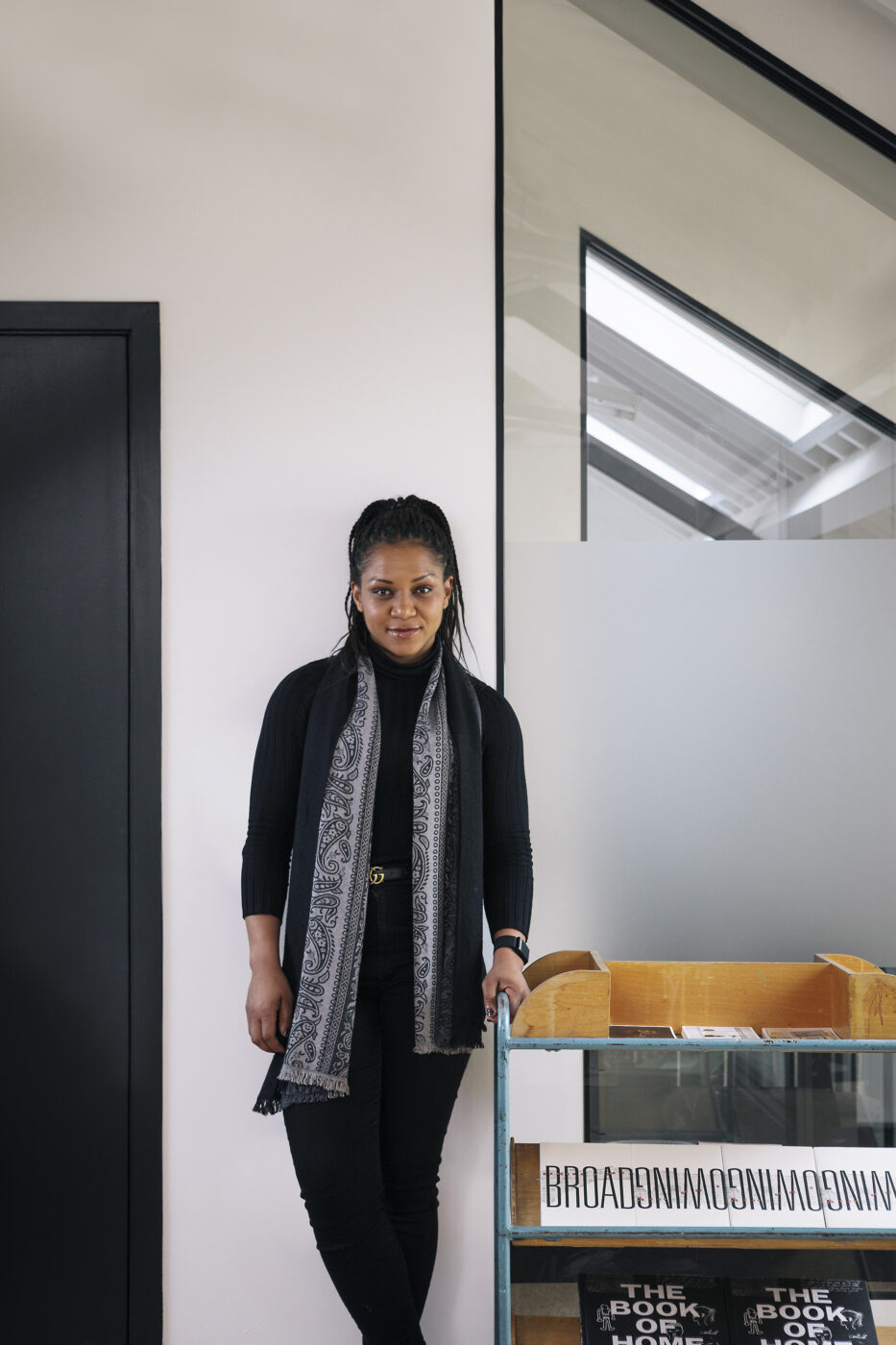 Rutendo Tsimba
Sales Manager
With a wealth of experience, including positions at some of the most respected agencies in London, Rutendo heads up our sales department.

In her wide-ranging role as Sales Manager, she focuses on after-sales, one of the most crucial elements of the entire process. Rutendo is the person who keeps clients informed and always updated.

Rutendo lives in a modern flat in Canning Town. She is passionate about fitness and wellbeing, often participating in endurance events where she pushes her mental and physical limits. Apparently, that is part of the fun.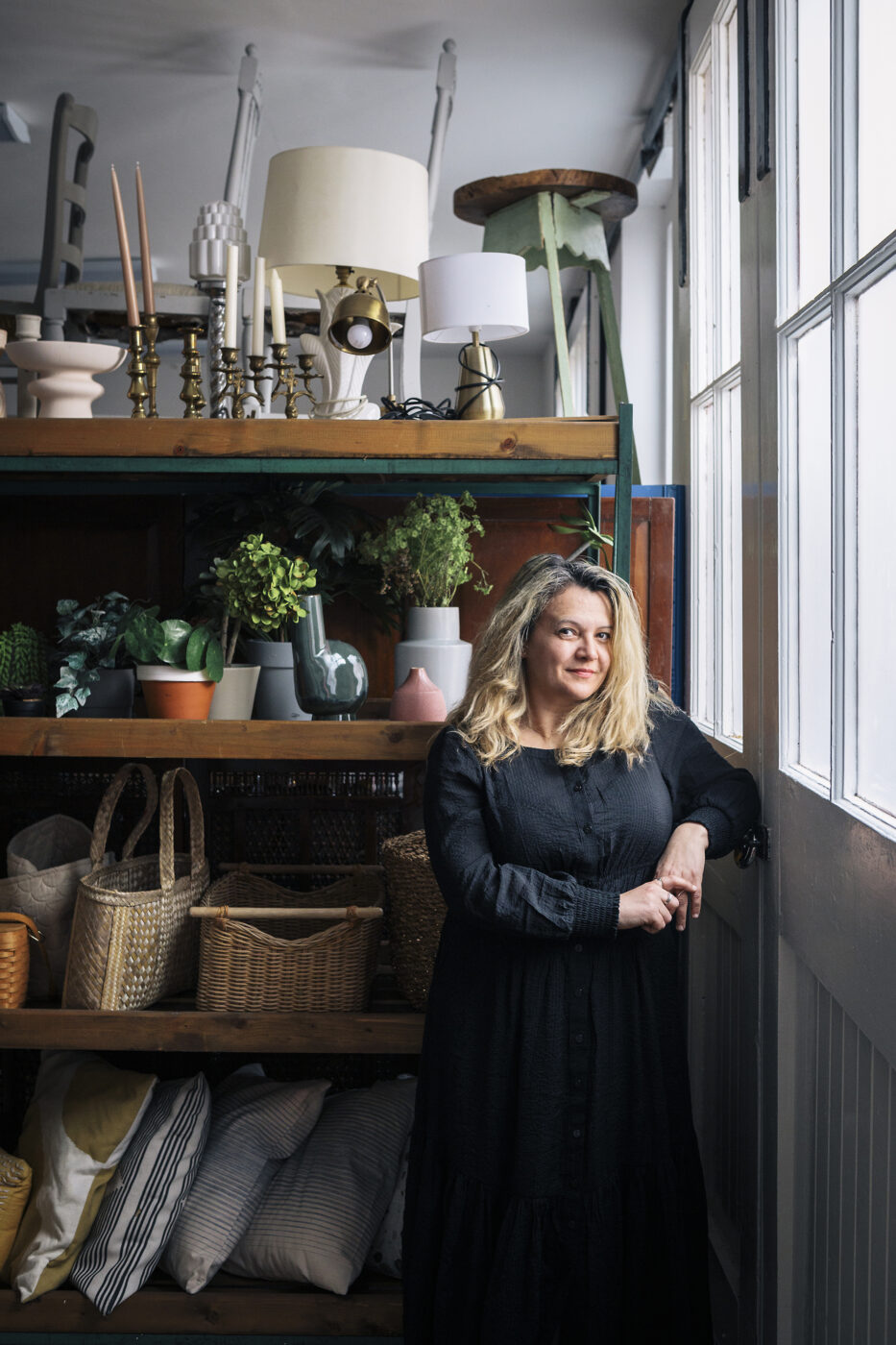 Dani Davies
Studio Manager
Before joining Brickworks, Dani spent many happy years at Central Saint Martins College of Art & Design, initially as an administrator and later as Research Center Manager.

At the same time, Dani took on the challenge of exploring her creative interests and picked up a BA in Film and Media from Birkbeck University. She continues her pedagogical journey with a thirst for learning and self-improvement.

A proud Crouch Ender, Dani's main interest in interiors is how they positively impact and support our emotional wellbeing. In her role as Studio Manager, Dani is responsible for the smooth running of Studio Brickworks in all its functions.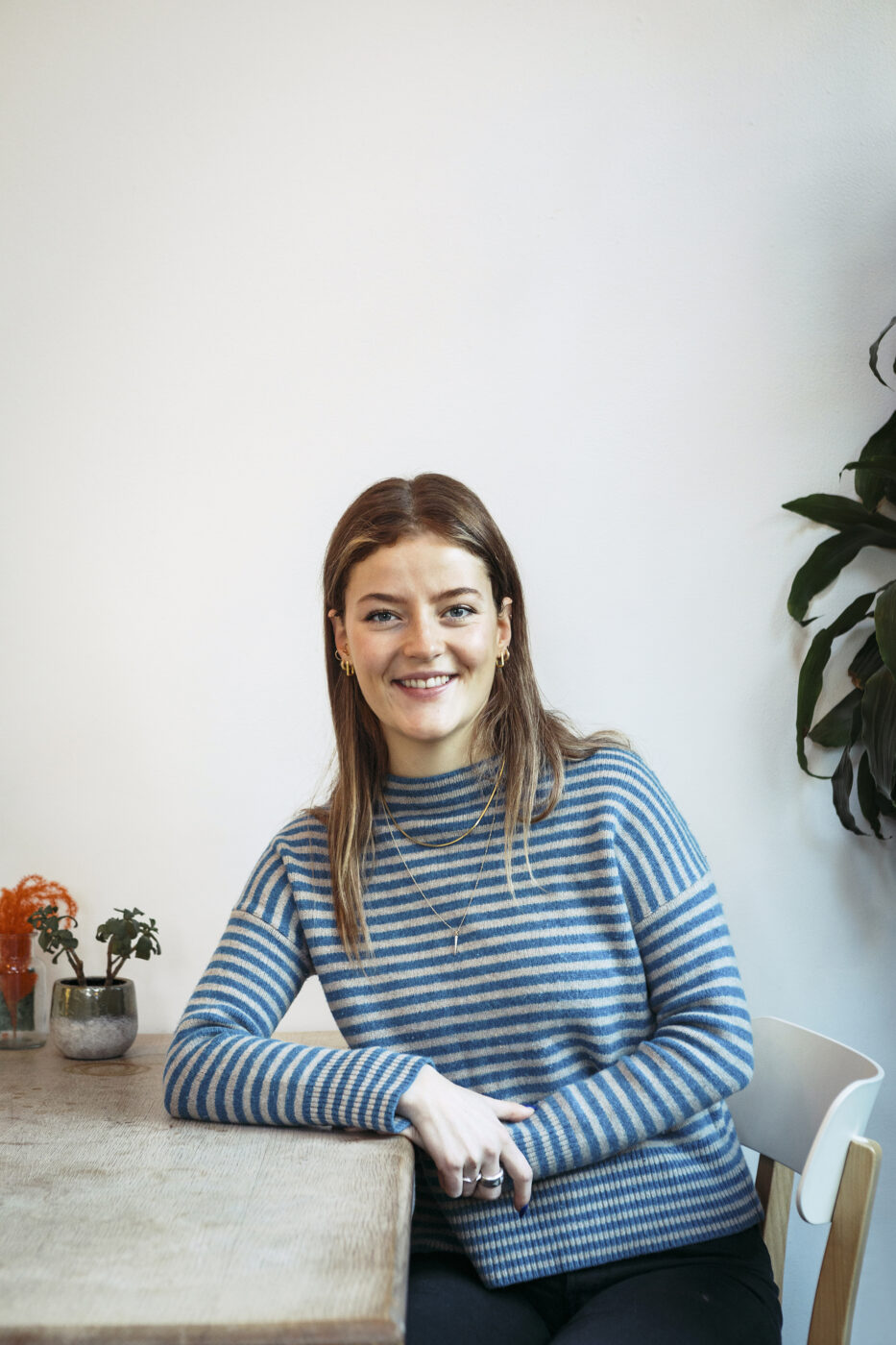 Romilly Houldsworth
Creative Assistant
As our Creative Assistant, Romilly works behind the scenes, splitting her time between the agency and Studio. Her role includes launching properties and helping to create marketing content. She also doubles up as our de facto tech expert.

Romilly studied Fine Art at Newcastle University. Since graduating, she has worked for bespoke makers, designers and interior magazines, where her passion lies. She describes her interior design style as quirky, reclaimed, and imperfect. Originally from Edinburgh, Romilly was based in Peckham for many years. After a stint travelling, she is now back in Scotland and working out where to settle next.
Creative collaborators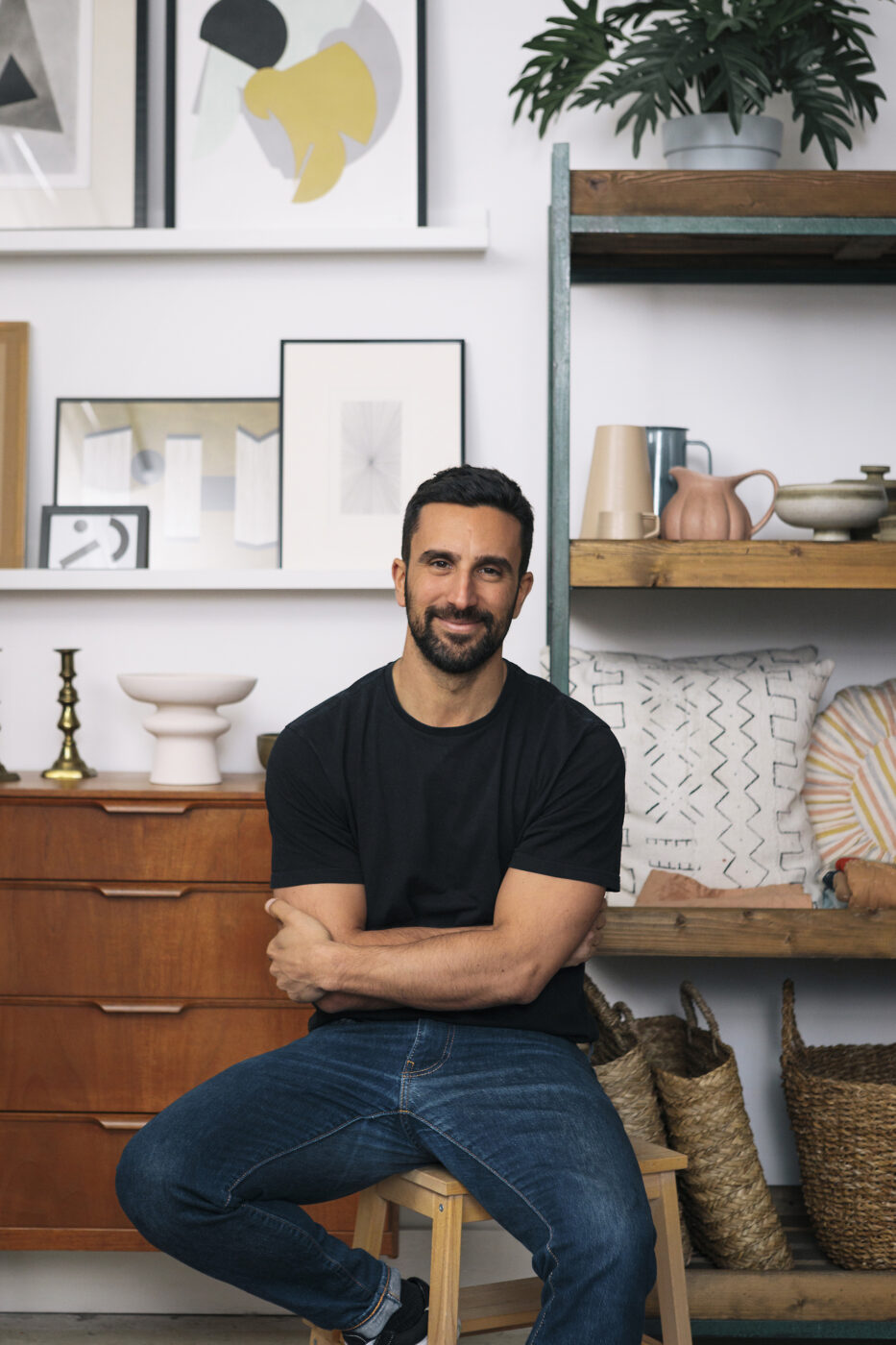 Filippo Calvagno
Interior design
Filippo is an interior designer and stylist who started his design journey by staging properties in Los Angeles for some of the most well regarded agents there.

Currently based in London, his work has an understated elegance and a performative understanding of negative space where design and comfort equally reign.

Along with his design work, Filippo is an avid photographer who utilises his skills to capture his refined, stylish interiors.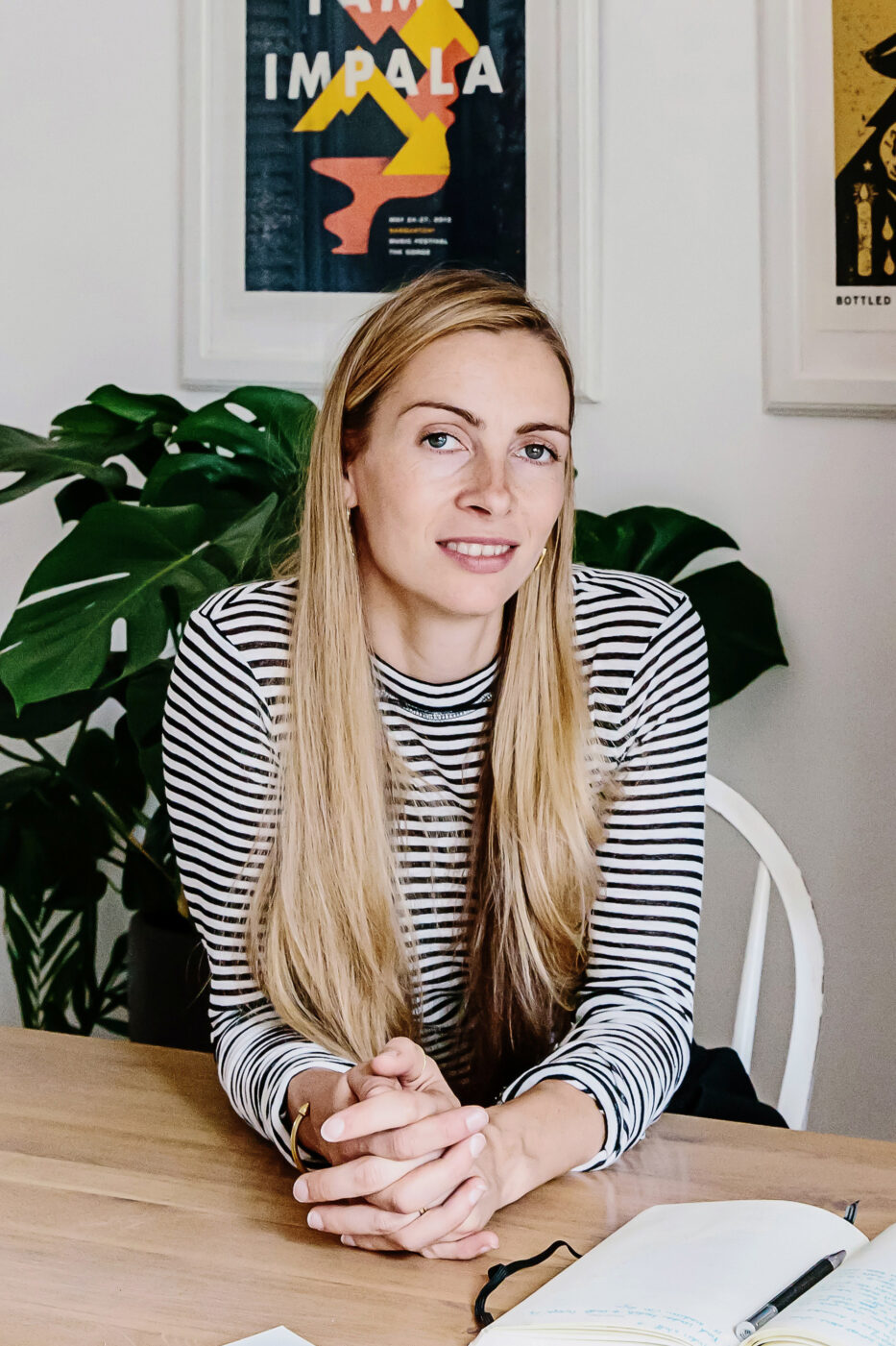 Anna Batchelor
Photography
Anna is a freelance interiors, portrait, still life and lifestyle photographer with over fifteen years of experience in the industry.

She is based in London but has shot all over the world, from Bolivia to Sri Lanka. When not shooting beautiful homes for Brickworks, she photographs look books, campaigns and editorial for magazines, broadsheets, interior designers, architects and homewares brands.

Anna lives with her husband and two children in Sydenham.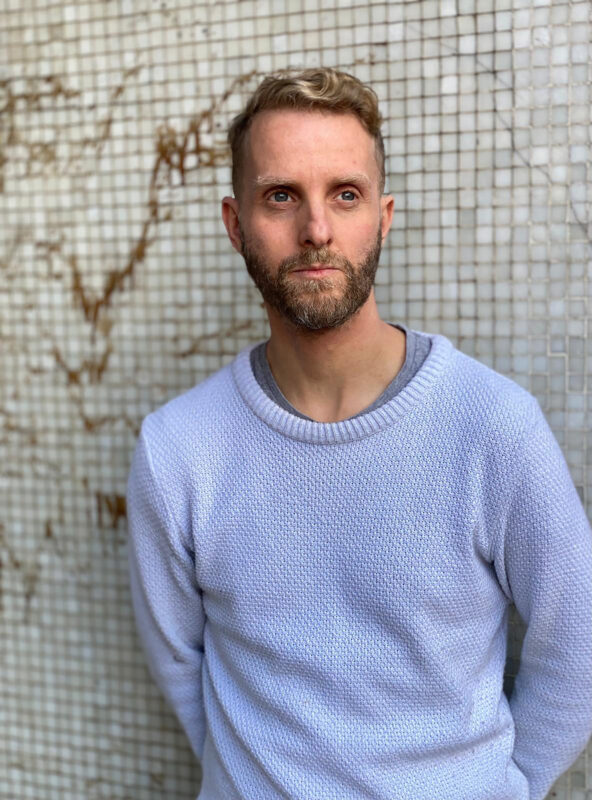 Philip Raymond
Photography
Philip is an Interior Photographer based in London and Hertfordshire. He has had multiple features in 25 Beautiful Homes magazine and shoots for a wide range of interior design clients across London and beyond.
Philip also shoots for the theatre and film industry bringing that little bit of drama to all his shoots.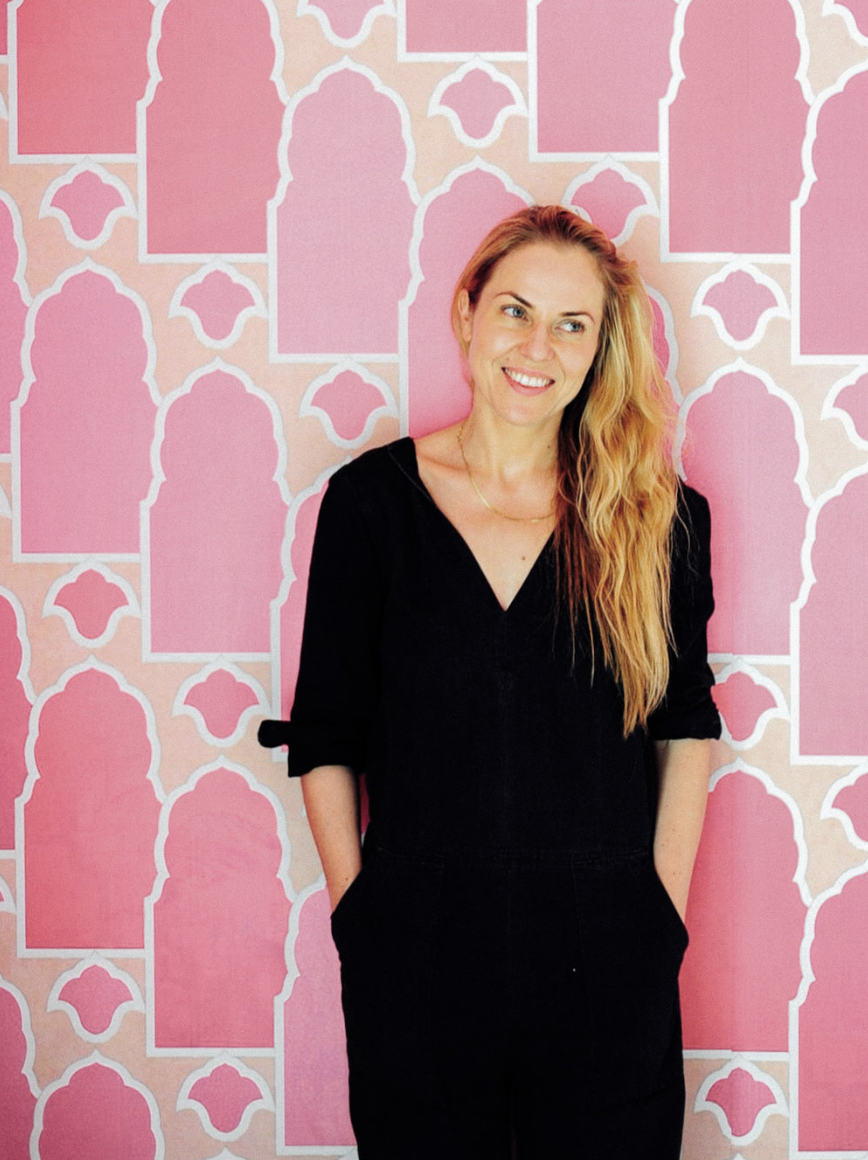 Ingrid Rasmussen
Photography
Ingrid is a London-based interiors photographer. She has had numerous books published, including 'Creative Living: London' 'New London Style', 'New Country Style' (all Thames and Hudson) and 'Ibiza Style' (Merrell). Her book 'The New Creative Home', featuring the homes of London's most ingenious talents, was published in 2018. She launched the interiors blog TheInteriorsEdit which explores the homes and workspaces of influential tastemakers.

While living and working in Notting Hill, Ingrid has photographed all over the world, working for a diverse spectrum of clients, including Campbell Grey Hotels, The Orient Express Group, Conde Nast Traveller, Habitat, EMI Records, Fuji, Bostock and Pollitt, Marks & Spencer, Transport for London, Visit Britain and Mortimer House.
Ingrid's interior photography, her first love, has been featured in Elle Decoration, Architectural Digest, Sunday Times Style Magazine, The Telegraph and Vogue Living.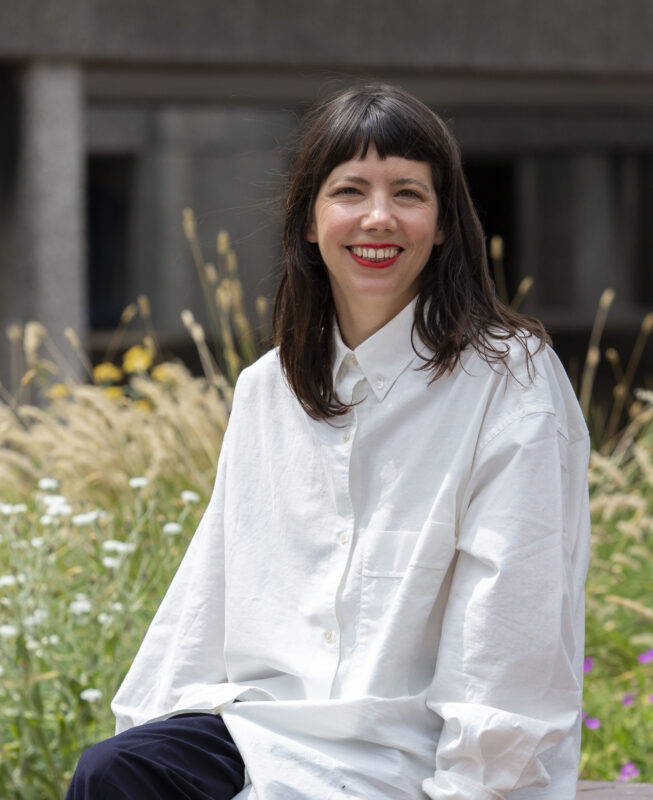 Sarah East is a writer and content marketer with over 20 years of experience in helping clients find and tell their stories.
She works with organisations across sectors, including finance, arts & culture and charity/non-profit, creating thought leadership and marketing materials ranging from social media posts and web content to long-form articles and books.
With Brickworks, she writes columns and blog posts, and works with Ellie on her campaigning for gender equality in the property industry. Sarah lives in Tottenham, North London.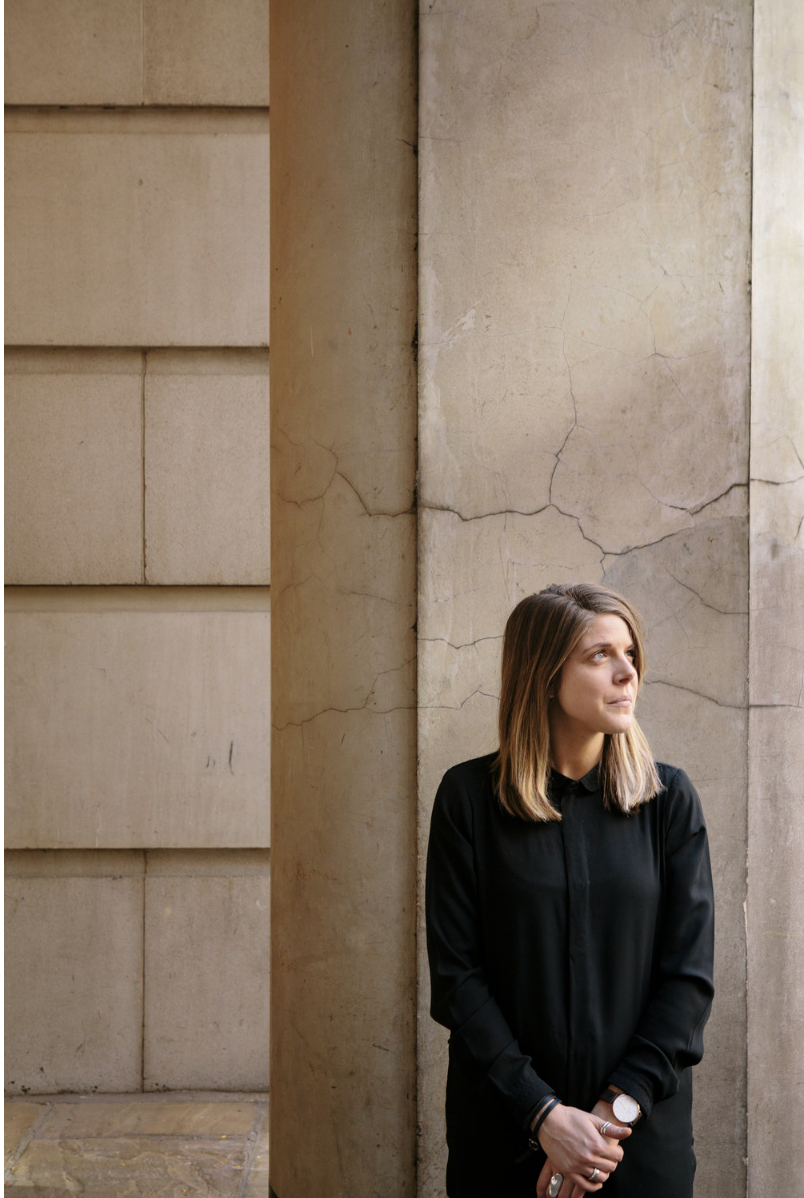 Alex Reyto
Photography & words
Alex is a freelance interiors, portrait and lifestyle photographer based in France.
After starting her career in London 9 years ago, she moved to the French Pyrenees to pursue personal work and travels frequently, photographing design hotels, villas and private homes. She has been featured in Condé Nast Traveller, Milk, Elle Decoration and Elle Spain.
Alex is also a skilful writer and often helps create the marketing material for properties she shoots or is inspired by.
"At the end of the day, it isn't where I came from. Maybe home is somewhere I'm going and never have been before"
Warsan Shire