Interiors
A home revisited
Words by
Caroline Watson
Selling a property right now may seem slightly daunting. However, as Faith Archer wrote for The Times Money Mentor, "Even since the onset of the pandemic, the market defied the odds: not just surviving but positively thriving. This was caused by pent-up demand, desire for more space and rural living, low mortgage rates and the stamp duty holiday."
And while the end of September 2022 saw mortgage providers rescind deals from the market and interest payments rise to levels not seen since 2008, property sales in London rumble on - which leads us to ask: is it better to stick or twist during this time of uncertainty?

For those considering selling a home, we've found that the interior 'look' and overall presentation have never been more vital. Sellers will want to demonstrate functionality, beauty and purpose, showcasing the home in its best light.

From the properties we've styled and staged over the past 18 months, we've consistently found that a house or apartment that's considerately presented will increase in value. Sometimes by over 10% more than other comparable properties of the same period, size and location. And in our experience, these homes will sell faster too. It's a double win for the client.

So, if you are currently unsure what next steps to take: whether to bide your time and fix up your space or sell and move on, you may find our latest interview helpful, where we talk with a much-valued Brickworks client, Suzi Zumpe.
Suzi, a musician, and her husband, Chris, used our interiors services not once but twice. Once to revamp an ex-rental and again to prepare their family home for its next phase of life. Our Creative Director, Tam, oversaw both projects.
What were the benefits of using a home staging and interiors services at St John's Crescent for Suzi & Chris?

Tam: "We knew that the Brixton apartment had been rented out for a number of years and, although it had brilliant bones, from our perspective (and that of potential buyers), it was looking a bit tired. A much-needed injection of style enabled us to optimise value for the family as well as create a lovely living space for the new owner.

On preparing the Brixton flat for sale, Suzi says: "I was aware the flat needed more than a lick of paint, but wasn't sure where to start. The estimate for the services was similar to what I'd envisaged, but my spending would have been much more haphazard. It was such a relief to hand it over to someone else!"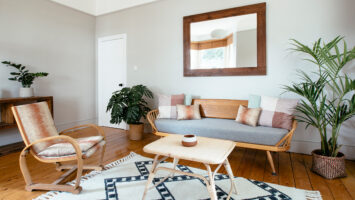 Tam, can you take us through the process to get the property ready for market?

"From the moment Suzi handed over the keys we project managed from start to finish: sourcing materials, fixtures, fittings and tradespeople. The kitchen counters and cupboards had a facelift and every room was decorated from top to toe; blinds were fixed and new carpets fitted. Suzi tidied the garden and the flat was professionally cleaned before we brought in Brickworks' furniture and soft furnishings."
After using this type of service, what are your thoughts? Did the service meet your expectations?

Suzi: "We no longer lived in the area, so there was a practical gain by having Tam project manage, but it was more than that. She's an expert in understanding what buyers are looking for and being utterly pragmatic and engaging.

At every stage, I felt we all had the same goal: to give this beautiful flat a new lease of life and show it off so that the next owners would love it as much as we had - and to achieve a good price, of course!

I was surprised at how much I loved being able to hand over the project at St John's Crescent and really appreciated the radical candour, honesty and transparency - it eliminated the stress entirely."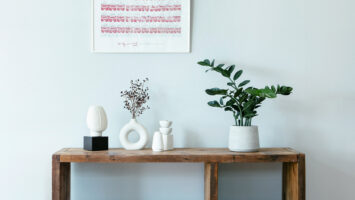 And how did the process differ for your family home in Stoke Newington?

Suzi says: "Springdale Road was our family home that we'd completely outgrown - there are five of us! So rather than a whole new look, it was about reorganising and revamping. You might think you can just do this yourself, but having an objective pair of eyes and someone being clear on how you need to be was essential. Tam's advice was always practical, warm, kind and invaluable."

For anyone new to home staging services, please can you outline what house doctoring involves.

Tam: "Because Suzi and her family were bursting at the seams of Springdale Road, we helped declutter the house - this comes under our house doctoring service. We reviewed the whole property and talked Suzi through suggested changes, including painting the shed, removing carpet from the stairs, refurbishing the front door, putting in new light fittings, redecorating and more decluttering! We also shared contacts for tried, tested and reliable tradespeople. Suzi carried out all of the work brilliantly and completed all my suggestions with ease and confidence."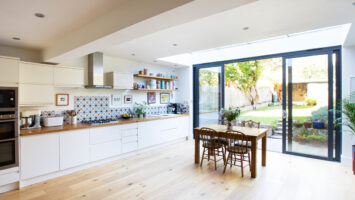 Let's talk budget. How much do these services cost?

Tam "We charge a one-off fee for house doctoring of £750 + VAT, so it's an inexpensive way to draw on expertise and tradespeople as well as receiving a clear design plan.

With the full interior design and staging service, we charge a percentage of the sale price. This means that our overall fee for selling the house increases depending on how much work needs to be carried out. But, crucially, there's no upfront cost.

A deposit is taken for furniture hire, removals, and other expenses, but the majority of the fee comes from the completion funds, meaning it's an affordable way for homeowners to increase the value of their property even if they don't have the money upfront."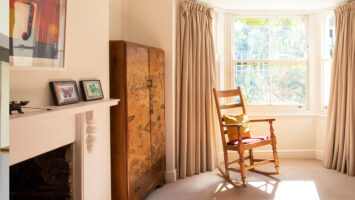 Suzi, what advice would you give someone new to the world of interior design services, be it for sale or refreshing their home?

"Before I met Brickworks, I hadn't had a positive experience with estate agents. I wasn't aware of any other agency doing what Brickworks does; if I had, I wouldn't have thought it was for me. But conversations with Brickworks felt different.

We discussed all options, and from there, I found I had a clear idea of my motivations for using the service and was able to fix a budget. For anyone considering trying this approach - go for it!

I can't think of a better endorsement than the fact that I've asked Tam and the team if they would come to our new family home to give us a steer about where we would be wisest to spend our money!"


Find out more here about our home staging, house doctoring and complete interior design service, or contact us at hello@brickworkslondon.com to discuss your project.